a new
approach to healthcare
At Scott Family Chiropractic, we address the cause of your pain, not just the symptom. We believe that education is a big part of your success. Call today!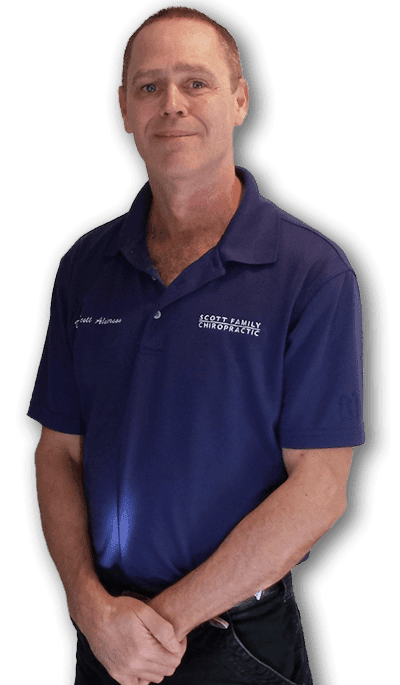 Welcome to Scott Family Chiropractic located in Hampton. Chiropractic is one of the most amazing healthcare professions, but very few people understand what it's all about. We are here to help you gain a basic understanding of how our Hampton chiropractors can help you and your family.
Welcome to Scott Family Chiropractic
Located in beautiful Hampton, NH, Scott Family Chiropractic brings a unique service to the seacoast region. Our work on structure in chiropractic not only delivers results you can feel, but you can also see the difference. We will work to help you achieve your goals whether it's a particular ache or health issue or improving your quality of life. Our goal is to restore and elevate normal function.
Experience the Structural Difference
Our chiropractic clinic is centrally located in Hampton on High St. We are just a couple miles away from the ocean and Hampton Beach. We are now in our 20th year of practice. We have worked with many families in the Hampton and greater seacoast area, newborn babies to the elderly, elite athletes to couch potatoes. We take most insurance.
Our chiropractic patients are mostly referred from other satisfied patients as well as other health professionals (including other chiropractors) who understand the value of structural correction and its positive impact on people's lives and health. We invite you to take a look around.
We have a no surprise policy. We will do our best to make sure you understand your options as well as out of pocket expenses before care begins.
OUR APPROACH
Most chiropractors treat aches and pains by increasing range of motion, working on muscle spasms, as well as other modalities. In our office, we focus on structural correction. This particular approach in chiropractic has a unique set of goals. Keep reading and we'll elaborate some more.
Let's say we had a bridge with bent guard rails and some potholes. You could get a crew to come repair them but when we look at the bridge, we're going look at it like a structural engineer. We want to make sure the footings, concrete, I-beams, etc. are all structurally sound. If they are not then the other repairs would just be a patch job. Our goal in chiropractic is to restore structural integrity. In this way, we can eliminate the secondary problems and prevent future problems.
So when we examine a spine we are looking for structural shifts that compromise its integrity. If a bridges foundation shifts, you may see secondary problems like cracked roads and bent guard rails. The same is true for your foundation. If you have a structural shift, it can cause secondary problems (symptoms). One of the most common changes a structural chiropractor sees these days is Anterior Head Syndrome.
So What Type of Secondary Problems Does a Structural Chiropractor See?
Back Pain
Neck Pain
Headaches & Migraines
Numbness
Tingling
Sciatica
Muscle Weakness
Degenerated Discs
Burning Pains
Dizziness / Vertigo
Sinus Problems
Allergies / Asthma
Arm and Hand Pain
Frequent Urination
Child Development
Athletic Performance
Herniated Discs
Shock Like Pains
Common Symptoms Chiropractic May Help