a new approach
Restore and Maintain NORMAL FUNCTION
At Scott Family Chiropractic, we believe a lot of times, symptoms (alarm) are secondary to a deeper issue. We are not focused on shutting off the alarm but restoring the function that caused the alarm to go off in the first place We also believe that education is a big part of your success. Call today!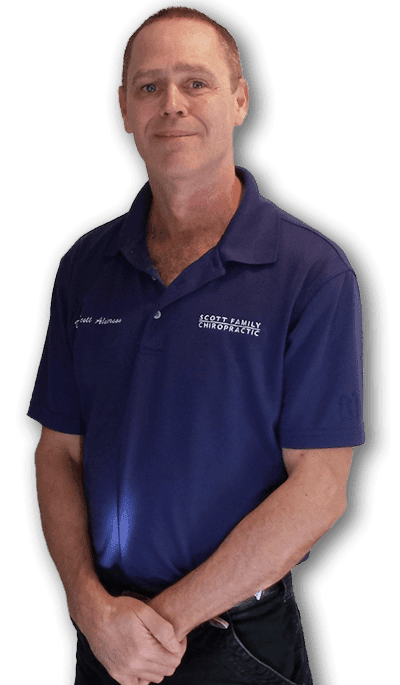 Welcome to Scott Family Chiropractic. We are conveniently located near the center of Hampton, New Hampshire. As your Hampton chiropractor, at Scott Family Chiropractic your well-being comes first. Our office provides specific and personalized chiropractic care that can help anyone, regardless of age or health history, achieve optimal health. We work to reverse the accumulated damage of stress and trauma so adults and children can be as healthy as possible. Whether you are in acute pain, suffering from a chronic illness or you just want to take your health to the next level, we can help!
Welcome to Scott Family Chiropractic
I decided to open my Chiropractic office in Hampton New Hampshire because of a love for the ocean, the mountains and the great outdoors. I have a confession, I love Hampton Beach even in the middle of the summer. I also really enjoy the community feel of the seacoast region. It's nice to be near enough for day trips to the mountains.
Scott Family Chiropractic is located near the center of Hampton without being too encumbered by traffic or parking issues that can go along with a location in Hampton. We are located about ¼ mile south of the route 1 & 27 intersection at 92 High St. If heading towards Hampton Beach, we are on the left, in the second of the two matching white office buildings. The front door is on the side of the building.
HOW WE ARE DIFFERENT
What sets our practice apart from other chiropractors in and near the Hampton region is our focus and intent with our patients, our attention to detail when evaluating our patients, our level of listening to our patients and our accessibility to our patients. When a patient comes in to our office, we perform a comprehensive history and evaluation to find out what a person's health condition currently is.
So What Type of Secondary Problems Does a Structural Chiropractor See?
Back Pain
Neck Pain
Headaches & Migraines
Numbness
Tingling
Sciatica
Muscle Weakness
Degenerated Discs
Burning Pains
Dizziness / Vertigo
Sinus Problems
Allergies / Asthma
Arm and Hand Pain
Frequent Urination
Child Development
Athletic Performance
Herniated Discs
Shock Like Pains
Common Symptoms Chiropractic May Help